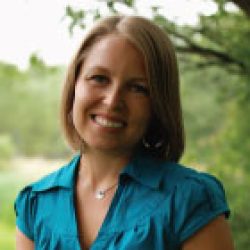 I am a registered naturopathic doctor, functional medicine doctor and registered herbalist. I specialize in functional medicine for treatment of chronic illness. Following my naturopathic school training, internship in Tempe, Arizona, and residency training in Utah, I continued my education in southern India, working in various hospital and private practice settings. I'm happy to be settled in my hometown again to help my local community.
One of my passions is helping families with children who require dietary interventions due to chronic medical conditions and developmental delays. Over the years, I have worked with hundreds of families by providing biomedical nutritional assessments which aim to both alleviate allergies and prevent the recurrence of illness by addressing the underlying cause. In addition, working alongside several specialists in the field and utilizing the latest research studies, I have much experience in pre-pregnancy screening assessments. By addressing the health of both parents we aim to prevent and eliminate all common childhood ailments like autism, asthma, allergies, eczema, reflux and other chronic illnesses based on your specific family history.
I currently maintain an open, family practice focused on preventative medicine and overcoming chronic illness to individuals of all ages. I have a special interest in mental health, allergies, asthma, women's health, digestive disorders, pre-pregnancy health and integrative oncology (cancer). In addition, I developed and teach a series of healthy cooking instructional videos. These can be found on the Wholeness Chef YouTube page.
My passion is to teach you and your family how to create a healthy life that encompasses all the essential elements. The therapies I use focus on individualized treatment plans which may include dietary interventions, conventional medication when needed, nutritional supplementation, herbal medicine, homeopathy, biofeedback, IV therapies and Ayurvedic medicine all specifically tailored for you. My additional training in nutritional medicine, herbal medicine, and cooking gives me a unique perspective on food with additional specialty training on medical diets including gluten free, gluten free/casein free, yeast free, specific carbohydrate diet, allergy-free cooking and Ayurvedic cooking which teaches how to energetically balance meals for optimal health.
Education:
Southwest College of Naturopathic Medicine- Doctorate of Naturopathic Medicine
Colorado State University- Bachelors of Science in Microbiology graduated Magna Cum Laude
Memberships:
AANP
COAND
AHG – Registered Herbalist